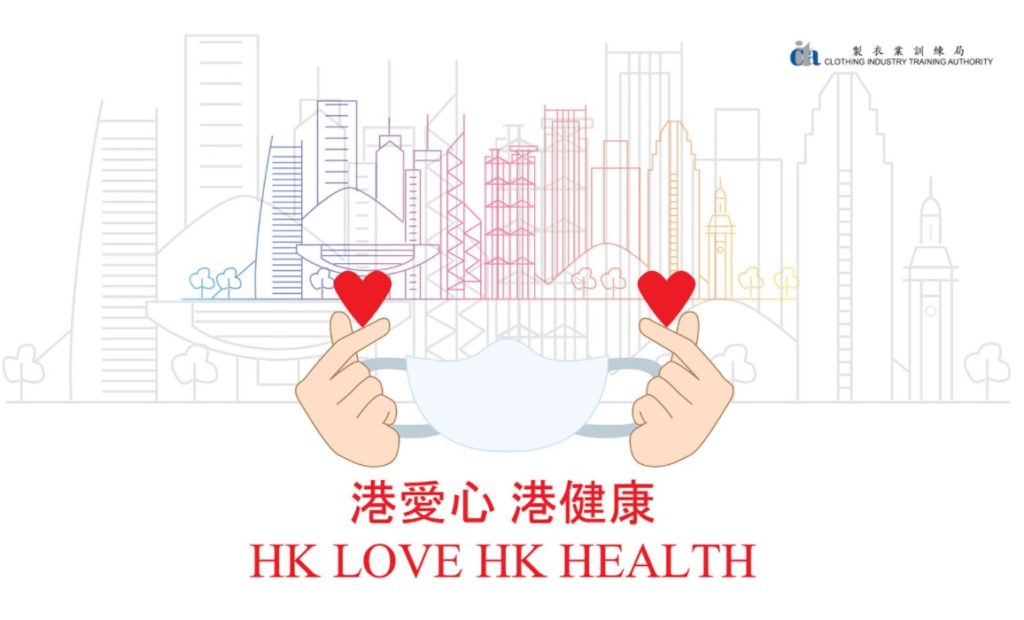 Aims:
This competition aims to bring love and care to the needy community members. Through the design processes, participants can reflect on the community needs and extend their creativity to caring others, which can build and buttress a resilient city.
Theme
The theme of the competition is HK Love, HK Health
Participants have to design a pattern on face mask cover based on the elements of this theme.
Participants can only submit one design and have to submit the following:
Fashion design illustration of face mask cover and submit the format with 150dpi
Design idea (100 words at most on A4 size paper, in Chinese)
Completed Application Form
Eligibility
The competition is divided into 2 group, Student (aged 13-22) and Public (aged 23 above). There will be 3 winners for each group. The results of the competition will be released on End of September 2020 and the winners will be informed individually.
Judging Criteria 
Creativity
Aesthetic appeal
Originality  
Competition Awards
For each group
Champion (1 no.): HKD$500 and Certificate
1st Runner-up (1 no.): HKD$400 and Certificate
2nd Runner-up (1 no.): HKD$300 and Certificate
Submission
 Email your design work, design idea and application form to katrina.wong@cita.org.hk.
Due to the overwhelming response, the Authority decided to postpone for the submission of design work by 2 weeks which is on 11 September 2020.
Terms and Conditions
• The design works must be new and original. The disputes arising from content or copyright are determined by CITA.
• Copyright of all the design works belong to CITA and the design works will not be returned.
• Participants must agree that all the design works are available for exhibition, collection and publicity purposes.
• The decision of the judging panel is final. CITA has the right to refuse the works that promote obscene, indecent, violent or non-conforming themes.
• The personal data provided by the participants will be used only for this competition.
• CITA has the right to change the above rules and information without prior notice.
The competition is sponsored by the HSBC Hong Kong Community Partnership Programme 2020